Phase | 2019
Facial Profiling: Defendant Physical Characteristics, Machine Learning Analytics, and Criminal Justice Disparities in Miami-Dade County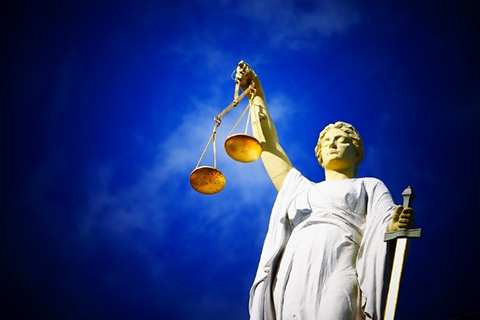 Race-based disparities in criminal justice outcomes are a pervasive problem in the United States. Despite increased societal concern about racial and ethnic disparities, there is a disturbing lack of research on the topic. Combining Computer Science with Sociology and Law, the U-LINK 'Race and Facial Profiling' team will determine how defendant physical characteristics and facial recognition software influence criminal justice outcomes. Using an unprecedented data set combining mugshot photos and court records in Miami-Dade County, team members will work together to develop a machine learning model to test whether arrestees' physical features lead to disparate punishment outcomes for racial/ethnic minorities. This work will also shed light on how facial recognition software "sees" race/ethnicity, of critical importance as more and more police agencies use this software. Ultimately the team hopes to substantively advance racial and ethnic justice; "If we can show that racial disparities exist in a sample of our size," the team writes in their proposal, "…[it] might bring to light improper race-based decision-making, which could then be challenged in the courts."
Team Members: Nicholas Petersen, Sociology; Ubbo Visser, Computer Science; Marisa Omori, Sociology; Tamara Lave, Law; Cameron Riopelle, data services librarian
Personalized Treatment After Brain Injury: Combining Biological and Cognitive Factors with Machine Learning Approaches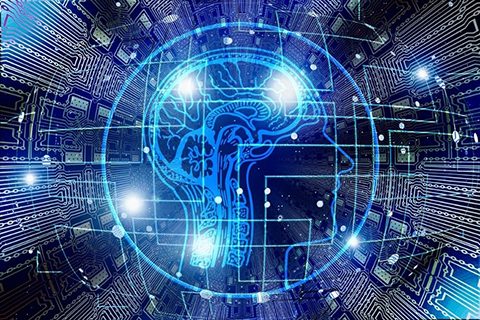 Each year, 1.5 million new traumatic brain injury (TBI) cases are documented in the United States – six times as many as breast cancer, spinal cord injury, HIV infection, and multiple sclerosis combined. Despite the devastating impacts of TBI on the millions affected, surprisingly few effective treatment strategies exist. One explanation for the lack of viable treatment options is that brain injuries are the result of a multitude of causes, and vary widely in severity, so that the patient population is extremely heterogeneous. This heterogeneity, the U-LINK 'Brain Injury' team writes, causes "treatments that are successful in one case [to] fail in many others." For this proposal, experts from Neurological Surgery, Computer Science, Psychology, and Physical Medicine and Rehabilitation are joining forces to develop personalized treatments using ground-breaking machine learning technology. "We believe [an individualized approach] is now possible due to recent breakthroughs in machine learning, particularly in an area known as deep learning," the team explained. The team ultimately hopes to use these state-of-the-art techniques to discover individualized treatments for the varied symptoms and challenges faced by victims of this "silent epidemic".
Team Members: Helen Bramlett, Neurological Surgery; W. Dalton Dietrich, Neurological Surgery; Odelia Schwartz, Computer Science; Dilip Sarkar, Computer Science; Lucina Uddin, Psychology; Lauren Shapiro, Physical Medicine and Rehabilitation; Zsuzsa Nemeth, reference librarian and research liaison
Hyper-localism: Transforming the Paradigm for Climate Adaptation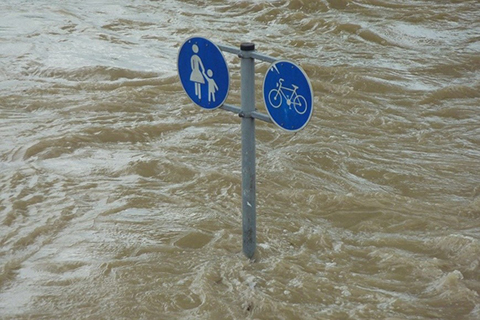 For coastal communities facing unlivable conditions as soon as 2100, finding strategies for adapting to climate change is imperative. U-LINK's 'Climate Adaptation' team aims to change the conversation surrounding resilience and climate change by focusing on climate adaptation strategies at a hyper-local scale, putting the needs of individuals in the community first. On the importance of addressing climate change at a hyper-local scale the team writes, "We view this fundamentally human-based approach as critical to helping individuals and communities across the globe face the challenges of climate change." The team, with faculty from Architecture, Communication Studies, English, Marine Geosciences, and Atmospheric Sciences will build on existing local knowledge and networks of organizations to help communities adapt to climate change. Ultimately, the team will focus not only on discovering actionable strategies for affected communities, but also on laying a foundation for much-needed interdisciplinary collaboration in climate action.   
Team Members: Joanna Lombard, Architecture; Tyler Harrison, Communication; Gina Maranto, English; Sam Purkis, Marine Geosciences; Amy Clement, Atmospheric Sciences; Angela Clark-Hughes, head of the Rosenstiel School of Marine and Atmospheric Science Library
Leveraging Untapped Opportunities in Place and Time: A Community-Based Child Well-Being Collaborative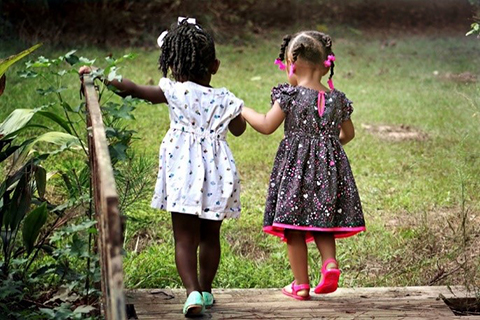 Gross inequities in access to health care, education, and green communities for young children lead to "opportunity gaps", which, when unresolved, plague children through adulthood. Without access to quality data identifying the gaps where interventions are needed, children are left to suffer in substandard conditions. "There is a critical need for educators, health care providers and other stakeholders to work together for equitable access to early resources for all children," the U-LINK 'Child Well-Being' team writes in their proposal. However, the team also notes that providing equitable access is "not easy" and requires "breaking down service system and disciplinary silos." Composed of members from Psychology, Public Health Sciences, History, Pediatrics, Computational Science, and Geography and Regional Studies, this interdisciplinary team will collaborate to to collect the data so desperately needed to coordinate access to the services designed to eliminate childhood inequity.
Team Members: Rebecca Shearer, Psychology; Scott Brown, Public Health Sciences; Robin Bachin, History; Jeff Brosco, Pediatrics; Chris Mader, Computational Science; Christine Delgado, Psychology; Imelda Moise, Geography and Regional Studies; Kathryn McCollister, associate professor, in the Department of Public Health Sciences; Vera Spika, learning and research services librarian
Inclusion Matters in the Data Revolution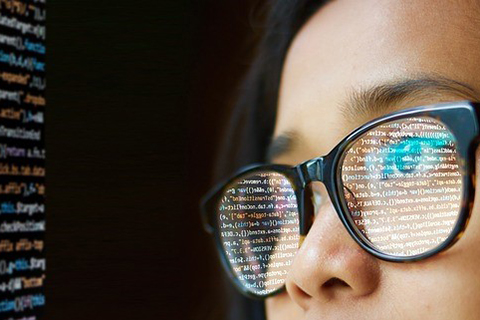 Data literacy and access to data are invaluable for all in today's society. However, startling gaps in access and educational opportunities persist for members of minority populations, leading to serious societal consequences. For example, the U-LINK 'Inclusion Matters' team writes, "[working with data] is not free of subjective judgments that are influenced by the data professional's background, including race, socioeconomic status, ethnicity, language, gender, and disability status." Because data professionals are disproportionately white males and those with privilege, privilege is often embedded in the data itself. Indeed, according to the team, "inequitable distribution of power in each phase of the data lifecycle has serious social, cultural, economic, and structural consequences." With researchers from the Center for Computational Science, Biology, Teaching and Learning, Law, and Educational and Psychological Studies, this team will tackle the inequities in data access and use by determining the effects of social equality and diversity on (a) data production and collection, (b) data manipulation, and (c) analysis and data usage in decision-making.
Team Members: Athina Hadjixenofontos, Center for Computational Science; Jennifer Kahn, Teaching and Learning; Zanita Fenton, Law; Soyeon Ahn, Educational and Psychological Studies; Debbiesiu Lee, Educational and Psychology Studies; Lauren Fralinger, learning and research services librarian
Next Generation of Coastal Structures: Incorporating Ecology, Engineering, Economics, and Aesthetic for a Changing Ocean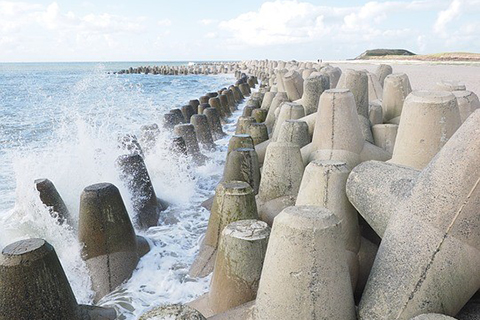 Coastal structures such as bridges, breakwaters, seawalls, and causeways will be critical in mitigating the effects of climate change. Little consideration, however, has been given to how these structures affect the coastal ecosystems, and how their aesthetic value might affect the community around them (e.g., decreasing property value). Combining the disciplines of Biology, Civil, Architectural and Environmental Engineering, Sculpture, Architecture, Economics, and Marine Ecosystems and Society, the U-LINK 'Next Gen Coastal Structures' team aims to innovate the next generation of coastal design, which will be sustainable, multi-functional and provide aesthetic value in the context of regional cultural significance. The team notes that results from the project "can have lasting impacts in terms of future coastal development" and will "contribute to this process by establishing concepts and guidelines that result in effective coastal protection while…accounting for important dynamics of the highly complex coastal environment."
Team Members: Prannoy Suraneni, Civil Architectural and Environmental Engineering; Esber Andiroglu, Civil, Architectural and Environmental Engineering; Kathleen Sealey, Biology; Billie Lynn, Sculpture; Joel Lamere, Architecture; David Kelly, Economics; Renato Molina, Marine Ecosystems and Society; James Sobczak, STEM librarian for Learning and Research Services
Phase | Renewal 2019
Extremist Content and Conspiracy Theories in Online Social Networks – Understanding and Disrupting the Causal Processes Linking Content to Violence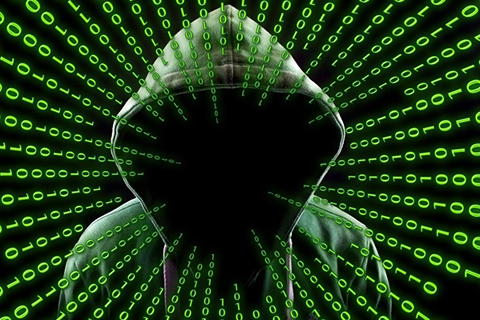 Previously known as the SCORE team, the U-LINK 'Extremism' team will build on their previous Phase I work by working towards understanding how extremist groups attract and motivate members via social media. Noting that "social media has allowed extremist groups to bypass traditional gatekeepers and share their messages directly with potentially billions of people", the team will adopt a transdisciplinary approach to understanding and counteracting the causal mechanisms linking extremist content to violence. To do this, scholars from English, Political Science, Electrical and Computer Engineering, Communication, Political Science, Computer Science, and Anthropology will come together to conduct innovative analyses to better understand the process leading to the incitement of violence via social media, and to develop strategies for countering the harmful effects of extremist ideas on democratic norms.
Team Members: John Funchion, English; Casey Klofstad, Political Science; Manohar Murthi, Electrical and Computer Engineering; Kamal Premaratne, Electrical and Computer Engineering; Michelle Seelig, Communication; Joseph Uscinski, Political Science; Stefan Wuchty, Computer Science; Caleb Everett, Anthropology; Lisa Baker, Head, Richter Learning & Research Services
---
Phase | 2018
HURAKAN: Improving Hurricane Risk Communication for Vulnerable Populations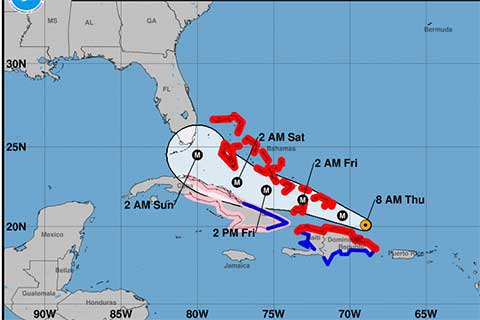 Named for the Mayan and Taino god for whom the word hurricane is derived, this proposal draws from a number of fields—including meteorology, environmental anthropology, decision science, and community engagement—to address a critical gap in visual hurricane forecast products: making them easily understood by the public, particularly in underserved communities.
"The goal isn't to change how forecasts themselves are made, but how these forecasts, which are based on complex analyses and models, can be effectively conveyed to the general public so citizens can make the right decisions in terms of protecting their lives and property," said team member Alberto Cairo, assistant professor in the School of Communication, who noted the familiar but often confounding cone of uncertainty will be among the many elements of the team's exploration.
"We believe that the public often misunderstands the visuals used to present this kind of information to them, so we hope this project will provide some advice on how to improve them," he said.
Other team members include: Kenny Broad, professor at the Rosenstiel School of Marine and Atmospheric Science and director of the Abess Center for Ecosystem Science and Policy; Barbara Millet, research assistant professor in the School of Communication; Scotney Evans, associate professor in the School of Education and Human Development; and Sharanya Majumdar, professor and associate dean of graduate studies at the Rosenstiel School.

Systems Approach to Controlling the Online Rise of Extremism (SCORE)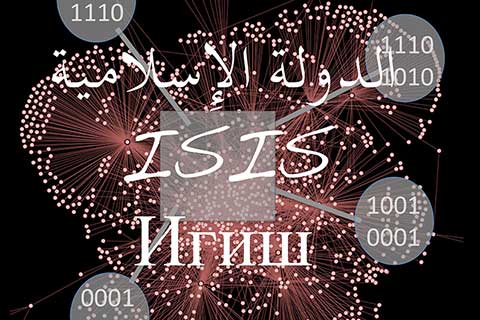 Combining the know-how of nine faculty members from eight disciplines, this proposal advances the new methodology that three team members previously published in the journal Science to understand the online ecology of extremism and hate speech through a combination of big data and complex network systems science.
SCORE broadens and generalizes that earlier pilot study led by Physics Professor Neil Johnson by going beyond the numbers and focusing on online narratives and content. By targeting the wide range of extremist hate groups and hate-speech forums across U.S. social media outlets, investigators hope to determine how extremism develops online across platforms, target groups, and languages, and to suggest technological, social, and legal avenues to control and curb its impact.
"By embedding this know-how built on solid science as opposed to guesswork, SCORE will ultimately be in a position to develop effective automated software bots that circulate in the online space to do the policing," the team wrote in its proposal.
In addition to Johnson, team members include Elvira Maria Restrepo, assistant professor of geography, Stefan Wuchty, associate professor of computer science; Michael McCullough, professor of psychology, and John Funchion, associate professor of English, all in the College of Arts and Sciences; Mary Anne Franks, professor in the School of Law; Michelle Seelig, associate professor in the School of Communication; and Manohar Murthi, associate professor, and Kamal Premaratne, professor, both in electrical engineering and computer engineering in the College of Engineering.

Advancing Interdisciplinary Research on the Microbiome to Optimize Health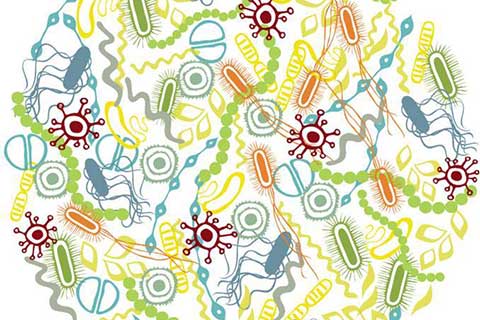 This proposal aims to build a translational research platform to better understand the role that abnormalities in the microbiome—the large, diverse populations of bacteria, viruses, and fungi that occupy almost every surface of the human body—play in the development and progression of chronic diseases, beginning with HIV/AIDS.
Team members hope that by pinpointing the underlying mechanisms that dysregulate the microbiome—leading to what's known as dysbiosis—in substance abusers with HIV/AIDS, they will discover a common biological pathway that increases the risk for chronic diseases, and the potential for developing behavioral and biomedical interventions to halt their development, or progression.
"The efforts of our team to begin to address this interdisciplinary area of scientific inquiry in substance users are a crucial first step to build a vibrant portfolio of research targeting dysbiosis to optimize health outcomes," said team member Adam Carrico, associate professor of public health sciences at the Miller School of Medicine.
Other team members include: Miller School faculty Sabita Roy, professor of surgery; Maria Alcaide, associate professor of medicine; Hansel Tookes, assistant professor of medicine; Savita Pahwa, professor of microbiology and immunology, of pediatrics, and of medicine; and Xi (Steven) Chen, associate professor of public health sciences; as well as Michael Antoni, professor of psychology in the College of Arts and Sciences.

Engineering Coastal Resilience Through Reef Restoration: Reduction of Wave Energy by Reef Structures and Impacts on Storm Surge and Infrastructure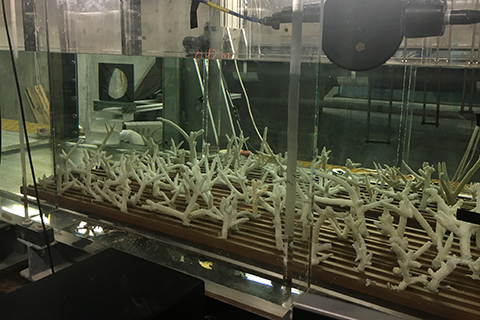 For this proposal, UM experts who were working independently on different aspects of coastal resiliency are joining forces to explore ways to restore green infrastructure—mangroves, seagrasses, and coral reefs—to protect coastal communities from ocean waves, increased flooding, storm surge, and sea-level rise, all exacerbated by climate change.
By combining their expertise, team members plan to develop better strategies for restoring green infrastructure through numerical and physical modeling, field validation studies, and wind-wave experiments in the Rosenstiel School's SUSTAIN—SUrge STructure Atmosphere INteraction—laboratory, the 38,000-gallon tank that can simulate hurricane-force winds, sea spray, and storm surge.
As team member Diego Lirman, associate professor of marine biology and ecology, noted, "Miami-Dade County is spending millions of dollars to mitigate impacts of waves, storm surge, and flooding by deploying pumps, raising streets, and building sea walls. But green infrastructure provided by coastal ecosystems like healthy coral reefs, mangroves, and seagrasses can mitigate the impacts of climatic hazards in a more efficient and cost-effective manner."
Other team members include: Andrew Baker, associate professor of marine biology and ecology, and Brian Haus, professor of ocean sciences, both at the Rosenstiel School; and Landolf Rhode-Barbarigos, assistant professor of civil, architectural, and environmental engineering at the College of Engineering.

Integrating Oceans and Human Health Sciences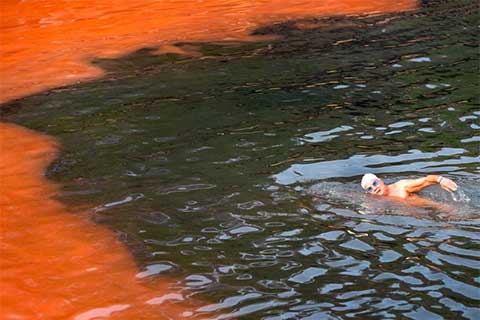 This proposal brings together biomedical researchers, ocean scientists, and engineers to explore the positive effects the ocean has on mental and physical health, as well as the risks posed by environmental and climatic changes to such "blue" environments.
Team members initially plan to focus on novel areas of research in the growing field of oceans and human health sciences particularly relevant to Florida—the risks posed to people who inhale toxic aerosol particles released into the air by harmful algal blooms often triggered by fertilizer washing into coastal waters.
"Most research has focused on human exposure to algal toxins in the water or seafood. With the exception of brevotoxin (produced by the Florida red tide), little is known about the health effects of breathing aerosols with other algal toxins in them," team members noted. "Our findings will be used to encourage engagement with natural blue environments while also helping to devise strategies to lower risks."
The team includes: Alberto J. Caban Martinez, assistant professor, David Lee, professor, and Kristopher Arheart, associate professor, all in public health sciences at the Miller School; Sharon Smith, professor emeritus, Larry Brand, professor of marine biology and ecology, Cassandra Gaston, assistant professor of atmospheric sciences, Brian Haus, professor of ocean sciences, and Kimberly Popendorf, assistant professor of ocean sciences, , all at the Rosenstiel School; Helena Solo-Gabriele, professor of civil, architectural and environmental engineering in the College of Engineering; and James Klaus, associate professor of marine geosciences in the College of Arts and Sciences.