"Who Enrolls in High School Music?: Examining Diversity, Equity, and Access in Music Education"
In this presentation, professor of music education, Carlos Abril will share some of the latest findings from his research using nationally representative data sets to examine what individual student-level characteristics are associated with the probability that a student would enroll in high school music courses. Findings show that those who enroll in music courses are not representative of the general population along lines of race/ethnicity, socioeconomic status, and native language, raising questions about access and equity in school music programs across the country.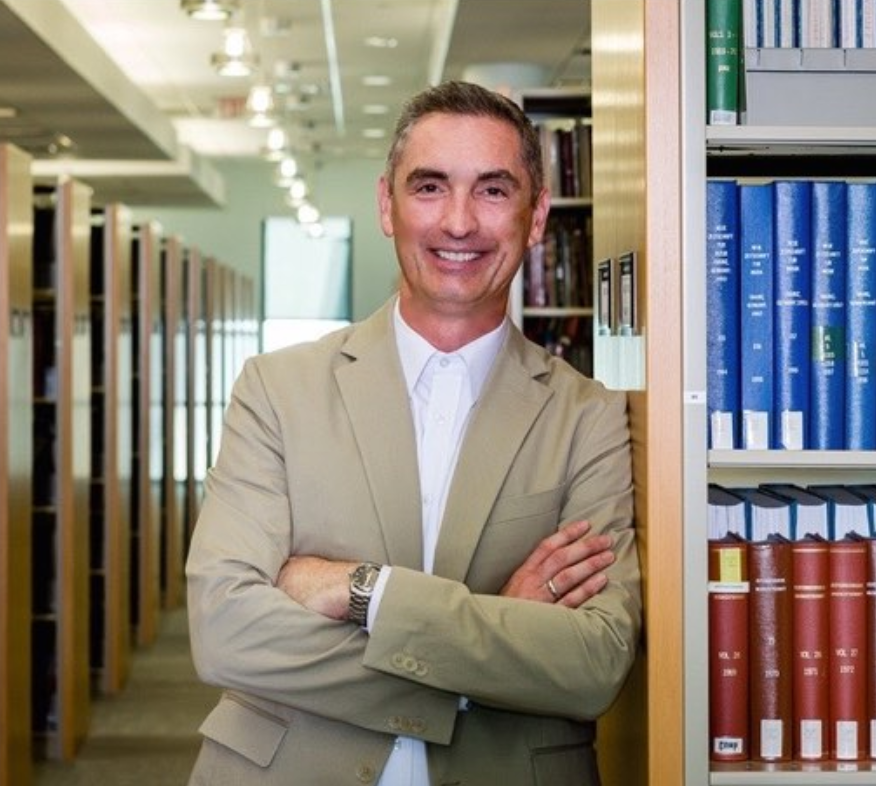 Carlos R. Abril is Professor of Music Education and Associate Dean of Research at the Frost School of Music, where he teaches courses in philosophy of music education, general music methods, qualitative research, and cultural diversity in music education. His research seeks to identify, document, and eliminate visible and invisible barriers to the study of music in schools. His work is published widely in numerous research and professional journals, as well as in books. He co-edited the books Teaching General Music: Approaches, Issues, and Viewpoints (Oxford University Press), which was recently translated into Korean, as well as the book, Musical Experiences in Our Lives: Lessons We Learn and Meanings We Make (Rowan & Littlefield). Abril has served on the Research Panel for the National Endowment for the Arts and is the chair-elect of the National Association for Music Education Society of Research in Music Education.
"Music, Race, and US-Cuba Exchanges: What Classical Music and Hip Hop Can Teach Us about Race Relations"
In this presentation, assistant professor of musicology Marysol Quevedo examines how classical music and hip-hop musical exchanges between the United States and Cuba have facilitated interactions and connections between the US and Cuba. Music has been a strong point of contact between these two countries since the colonial period. However, since the 1959 Revolution and the US-imposed embargo on Cuba, the narratives on the US side have relied on tropes of an island frozen in time due to its lack of contact with the US. Music, nevertheless, has proven a powerful vehicle for cultural and diplomatic exchange between the two countries. What happens when a Cuban classical music ensemble (the Cuban National Symphony Orchestra) tours the United States, or when two of the most prominent hip hop and pop music artists in the US (Beyonce and Jay Z) visit Cuba? How does the intersection of race and music play into racialized US constructs of Cubanness?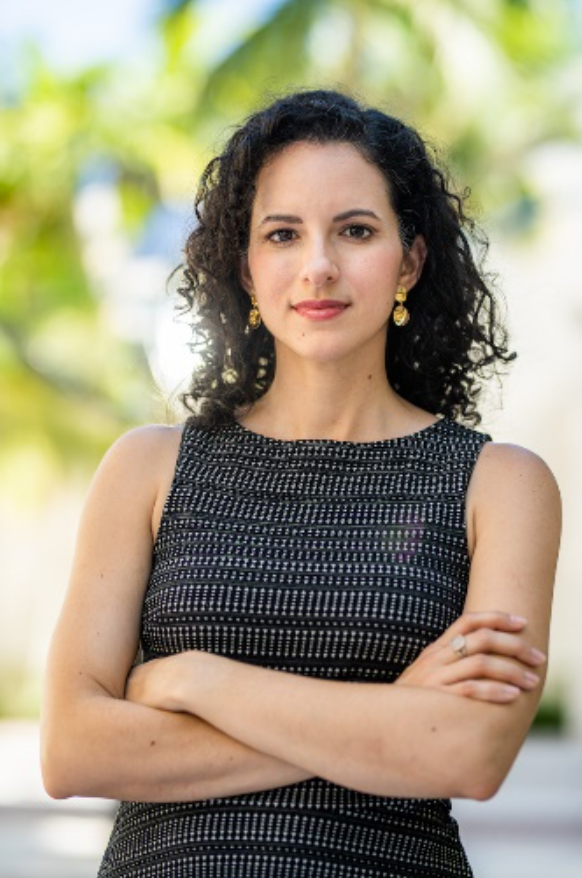 Marysol Quevedo is assistant professor of musicology at the Frost School of Music. Her research focuses on art music in Cuba before and after the 1959 Revolution, examining the relationship between music composition, national identity, and the Cuban socialist regime. Connected to these interests, she also works on cultural diplomacy during the Cold War and art music networks during and after the Second World War. Quevedo holds a PhD in Musicology from Indiana University, Jacobs School of Music; with a minor in ethnomusicology, she favors an interdisciplinary approach that combines the methods of both historical musicology and ethnographic fieldwork. Quevedo has conducted research at Florida International University's Diaz-Ayala Music Collection thanks to the Diaz-Ayala travel research grant, and the Cuban Heritage Collection at the University of Miami as a Goizueta Fellow. She is a recipient of the University of Miami's Provost Research Award, UMIA Faculty Seed Grant, UM's Fellowship in the Arts & Humanities Award, and is currently a Faculty Fellow at UM's Center for the Humanities. Her first book, under contract with Oxford University Press, is titled Cuban Music Counterpoints: Classical Music Networks Before and During the Cold War.
Professional website: https://marysolquevedo.net 
"American Dreamers: Voices of Hope, Music of Freedom"
A discussion of the multi-Grammy winning album, American Dreamers: Voices of Hope, Music of Freedom. The album by John Daversa Big Band featuring DACA Artists, is a deeply personal, emotional, and timely project. It's musical cri de coeur that gives voice to young undocumented people known as "Dreamers" who, through no fault of their own, were brought to this country as children. They grew up here and were instilled with American culture and values.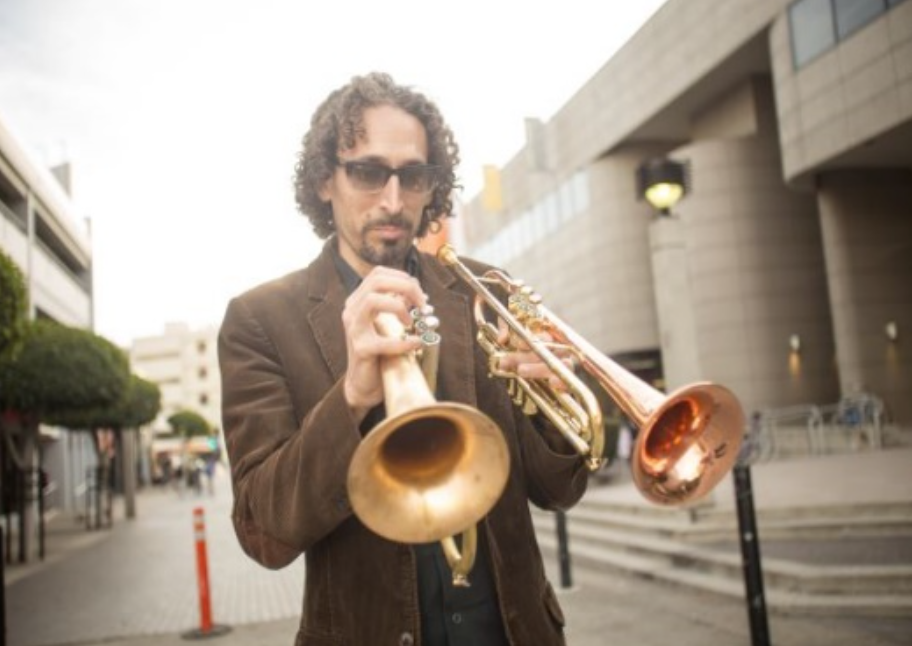 John Daversa is Chair of Studio Music and Jazz at the FROST SCHOOL OF MUSIC as well as an internationally respected performer, composer, arranger, producer, bandleader, educator, and Schilke and BFM Jazz recording artist.2019



Grammy Winner for:
Best Large Jazz Ensemble (American Dreamers: Voices of Hope, Music of Freedom)
Best Instrumental Arrangement (on "Stars and Stripes Forever" in American Dreamers: Voices of Hope, Music of Freedom)
Best Improvised Jazz Solo (on "Don't Fence Me In" in American Dreamers: Voices of Hope, Music of Freedom).
2017 Grammy Nominations for:
Best Large Jazz Ensemble
Best Arrangement, Instrumental or A Capella
Best Arrangement, Instruments With Vocal
Dr. Daversa's celebrated career has included appearances on "The Today Show," "Late Night with David Letterman," "The Oprah Winfrey Show," as well as such musical gatherings as Live 8 in Berlin, the Hamburg Music Festival, the Java Jazz Festival, the Monterey Jazz Festival, the Montreal Jazz Festival, the Montreux Festival, and the Playboy Jazz Festival. He has recorded with such notable and distinguished artists as Herbie Hancock, Fiona Apple, Sheryl Crow, Dori Caymi, Andraé Crouch, Bob Mintzer Big Band, and The Yellowjackets.
In 1996, Dr. Daversa founded the John Daversa Progressive Big Band, an influential jazz ensemble of considerable distinction. Their 2011 album Junk Wagon: The Big Band Album won Best in Show and Awards of Excellence in creativity, originality and production from The Global Music Awards. AllAboutJazz.com described it as "Daversa's fearless exploration...takes him off the beaten path, as he creates bold and ballsy big band music for the modern epoch."
Dr. Daversa's latest big band release, 2016's, Kaleidoscope Eyes: Music of the Beatlesreverently puts a distinctive twist on the iconic Beatles songbook by combining a 40 piece orchestra with vocals by Renee Olstead and Katisse Buckingham. The album has been recognized with six Gold Medals from the 2016 Global Music Awards and is the recipient of 3 GRAMMY© nominations. "This is art," said jazz legend Terence Blanchard. "This is what music should be. No recreation. No mimicking. Just honesty -- Fearless honesty."
In addition to his other accolades, Dr. Daversa is a recipient of the Herb Alpert Award, the David Joel Miller Award, the National Trumpet Competition, the ITG Jazz Soloist Competition, and a finalist in the Thelonious Monk International Jazz Competition.
Dr. Daversa earned his Bachelor of Arts degree in Music from The University of California, Los Angeles, a Master of Fine Arts degree in Jazz Studies at California Institute of the Arts, and a Doctor of Musical Arts degree in Jazz Studies at the University of Southern California. He previously taught at both USC and California State University Northridge, California. He endorses Schilke Music Products.
 Professional website: http://dreamersjazz.us 
"Where Home Is"
Music has always enabled expressing personal experiences in a shared space, thus shaping our sense of acceptance and belonging. In my presentation, I will talk about my upcoming music composition and research project Where Home Is exploring historical and current migration, immigration and citizenshiptopics from the perspective of a recently naturalized US citizen. How has the global pandemic and its social and physical distancing protocols impacted our ways of bonding, and what role does music play in it?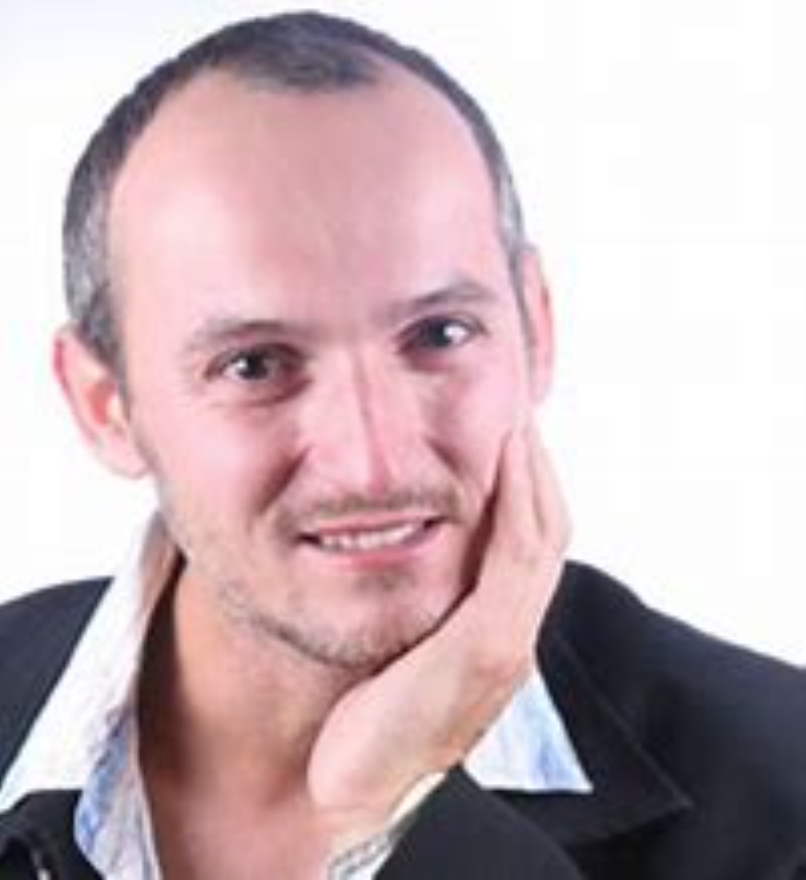 Juraj Kojš (Slovakia/USA). Miami New Times described his muscle-powered multimedia Neraissance as "striking and unforgettable," MiamiArtzine called his Signals "enthralling and immersive," and Miami Herald praised his Bang for the Train as "the most profound...unexpected and enjoyable." Kojš's commissions for acoustic, electroacoustic, multimedia and installation pieces include Meet the Composer, Harvestworks New York, Vizcaya Museum and Gardens, Deering Estate, Miami Light Project, Miami Theater Center and MDC Live Arts. His works received awards at Europe—A Sound Panorama, Miami New Times Best Off Award, Eastman Electroacoustic Composition and Performance Competition and the Digital Art Award. His research articles are published in Organized Sound, Leonardo Music Journal, Computer Music Journal and Journal of New Music Research. Kojš directs Foundation for Emerging Technologies and Arts (FETA) and teaches at the University of Miami's Frost School of Music.
Professional website: www.kojs.net